Title: The Break-Even Point
Disclaimer: Not mine.
Summary: Turk knows that reality is mostly perception, and the fact is he doesn't know how to separate Danny Williams from Turk Malloy anymore. The lines are blurred and the guise is deeper than the reality. He's not one or the other, but he's a little of both.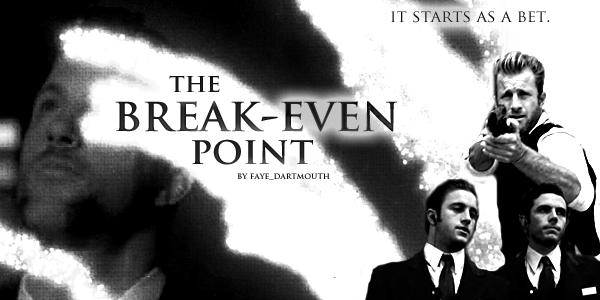 ( Click for notes )
PART ONE
...
PART TWO
...
PART THREE
...
PART FOUR
...
PART FIVE
...
PART SIX
FANMIX
by

moogsthewriter